Read what our Clients Say About Us:
From the beginning of our work with Bezign Design, and their knowledgeable staff, I knew my company was in good hands. From their ability to make changes on the fly, to their real world based advice, my experience with them has been an absolute pleasure. They answered my every question, and delivered a beautiful, custom website that I am proud to refer my customers to. Not only did Bezign Design come in below their competition on their development, hosting, and service packages on cost, the product is beautiful and speaks for itself. I am so thankful that we chose to work with the team at Bezign design that I look forward to future endeavors, and would refer anyone of my business associates to them without thinking twice. Thank you so much for all of your help…you were a pleasure to do business with, and I am sure my company will come to you again in the future.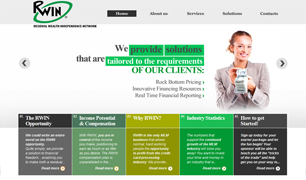 Sincerely,Kirk R. Fredrickson
Senior Vice President
Business Development
First Data I.S
West Office
Sent: Thursday, March 31, 2011 1:13 PMHi Kindah and Joe,Thank you so very much for your creativity, professionalism, responsiveness and guidance designing the logo and business cards for my new venture. You masterfully translated the mental image I had for Three Wishes Scholarships into a tangible, visual form. When I came to you I did not know what design I was looking for, but you almost seamlessly articulated my goals for the company and then translated those to art. I am grateful to have found you.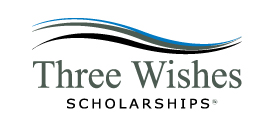 Sincerely,
Nancy Paul
Three Wishes Scholarships
From: Tiffany Connell
Sent: February 21, 2011 8:12:05 AM PSTI absolutely LOVE my website. I explained what I wanted, we brainstormed together a bit, and Bezign Design made my site ten times better than I imagined it. They are quick, reliable, and professional. When I send them pictures or anything to add to my site, they update it right away! And if they haven't heard from me in a while, they call to check in, and make sure I'm still happy with my site, and if there is anything I need done. If they don't sense that I'm 100% happy with something, they'll re-do it until they know that I am. I would definitely consider them perfectionists! I'm very happy I chose Bezign Design to create my website!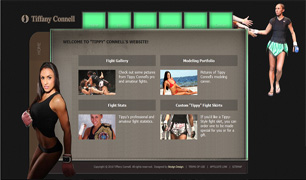 May 06, 2010For the past few years my husband and I have worked with the Bezign Design team. They have designed two amazing websites for our businesses. They also designed wonderful shirts with our logo. We have referred a few more happy customers all with great outcomes. This company has great customer service and is always available to speak to. Thank you for the great work!!Melissa Perez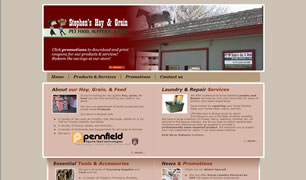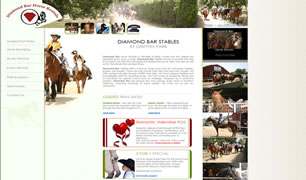 The highest compliment I can pay to Bezign Design is that I would use them again…gladly. Our investment firm has hired Bezign Design on two occasions. The first was in 2007 for a 471 unit property we own in Greenville South Carolina. I was tremendously impressed with the quality of the layout, the photographs, and the very competitive price. That the website was a success became apparent in an immediate uptick in traffic. In our business taking advantage of all advertising tools possible is crucial and the website gave us a big step up. It was far and away the nicest of any complex in the area and enabled prospective renters to shop the property at home before they visited. Not coincidentally, our conversion to close numbers shot up. This made our leasing staff very happy. Bezign Design was extremely easy to work with; they developed our ideas and added numerous ideas of their own. In the end, we also added to the project with a couple one-offs (I would recommend to anybody interested that they do this as well, as there are always a couple odds and ends to be addressed). We also signed up for a monthly service plan, which I would also recommend and we have features, such as a calendar, which change regularly.Bezign Design just recently completed another website for an industrial business park property we own and manage in Pinellas Park, Florida. If they were hitting their stride with the first job, they are now in a full sprint. The job was completed with enhanced functionality, seamless 360 degree panoramas of the rental units, and an interactive map with a directory of the business park. I am not sure how they were able to produce what they did at the cost they did (which also included all expenses for a visit to the site), but – as I say – I look forward to hiring them again. In this case, we also added some one-off work at the end and also signed up for some monthly service. I would highly recommend both of these features in any contract.Bottom line: we are not large enough to have our own in-house web-designer working for us. With Bezign Design, we don't need one. They have consistently delivered Third-party web design, which has become critical to our success. Thanks Bezign Design!
"I've worked with Bezign Design on an animated logo design. The logo is excellent. The designer captured all I wanted and more. I had a very satisfying experience. Two thumbs up! I wouldn't hesitate to recommend their services to anyone. I am certain that Bezign Design will receive our return business."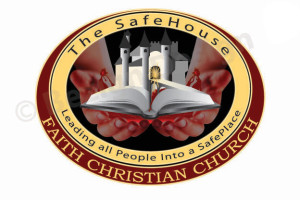 Shirley Bridges-White, B.S., M.A.
Administrative Assistant
Faith Christian Church
"For my birthday, my staff surprised me with something that all politicians would love –a life-sized image of myself! The wall-cling was shockingly realistic and has found a permanent home in my conference room where it makes for a fantastic conversation piece. I really appreciate the thoughtfulness and creativity that went into this gift and I know my staff appreciates the professionalism and craftsmanship of Bezign Design."-Councilman Dennis P. Zine, Los Angeles City Council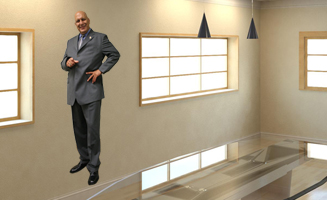 From: Max Debont
Sent: Monday, July 13, 2009 3:42 PM
Subject: Refurbished BikeHi guys! I just wanted to show you that all that hard work of restoring my bike back to its original condition paid off. I have attached pictures of "The Final Look." Kindah – a sincere "thank you" to you as well for all the work on the graphics. I'm thoroughly enjoying the "new look" and riding a lot!

Tel./Fax. 805-577-9651 | Toll Free 866-257-7009
Call or Email Us if you have Questions
Email Us