Our logo design and business card combo is the most popular logo package. For only $349 you get a professionally designed logo – your choice of a Wordmark Logo, a Letterform Logo, or an Iconic/Symbolic Logo (a $300 – $600 value alone). You also get a professionally designed business card (up to $100 value), plus 1000 complimentary full-color, double-sided printed business cards (up to another $100 value)! You can't go wrong with this package value!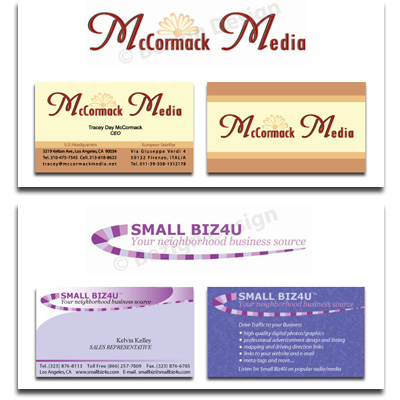 LOGO DESIGN & BUSINESS CARD PACKAGE
FOR ONLY $349!
Package Includes:
One Logo Design*
Initial Development of a minimum of 3 Unique Logo Concepts (often 3+)
– You get to choose ONE Concept
– Up to 3 Revisions to the Logo you Choose
One Business Card Design (two sides)*
1,000 Full-color, double-sided, printed business cards You get print-ready files of your logo and card provided to you via email or download link
* Restrictions apply
Some Restriction Details and/or Notes about our Process:
Logo Layout & Revisions: One logo design may be chosen from the three intitial designs created for you. All designs not chosen or purchased additionally by client remain the property of Bezign Design and may be used/presented in part or whole in other projects. A maximum of 3 revisions will be created. If more than three revisions are needed, additional revision fees will apply.
Business Card Layout: No alterations will be made in reference to the client's choice or placement of text and logo and/or other images once initial choices are made and work has started. If revisions are needed additional fees may apply.
Copy or Text for Business Card: All text must be provided in its complete and final form before business card is created. It is the client's responsibility to check text for typos and/or misspellings.
Proof: We will send you a low resolution proof for your approval before we go to print. Once you give us the "Okay to Print," no alterations can be made and the order cannot be cancelled.
Tel./Fax. 805-577-9651 | Toll Free 866-257-7009
Call or Email Us if you have Questions