At Bezign Design we design custom graphics for wall cling applications and we print them in-house for you. Please let us know if you would like to view our growing catalog of pre-designed graphics ready for immediate use. If you would like to design your own you are welcome to send it to us for application, or perhaps you have a great photograph you would like to have printed as a wall cling. We are very flexible and we are happy to accomodate custom orders.
Bezign Design has chosen to use PREMIUM Photo Wall-Cling Vinyl for all its Wall-Cling image printing. Photo Wall-Cling Vinyl is easy to apply, sticks with ease, and removes just as easily. Photo Wall-Cling Vinyl has special layers integrated into the material that gives it a rich, smooth feel, that no other vinyl can match. At Bezign Design, we can create just about any image for you. All Wall-Clings come with a bonus squeegee for the easiest bubble-free application!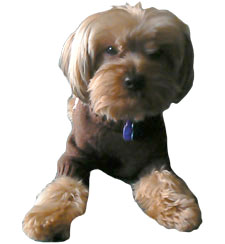 Premium Grade Photo Wall-Cling – Cropped Image
We expertly remove the background, leaving just the figure or body from your photo. Your WallCling will arrive on a plain white background, with the image perfectly cut, and ready to peel from the backing. Please include any special instructions you may have when you place your order.
Prices*
24″ Tall $69!
36″ Tall $89!
48″ Tall $99!
72″ Tall $115!
96″ Tall $130!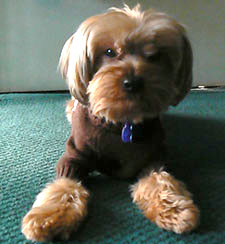 Premium Grade Photo Wall-Cling – UnCropped Image
We make your photo or image into a large custom poster. Uncropped images are printed on Photo Wall-Cling Vinyl. We will professionally adjust your photo to balance size and color. Just unpeel the poster from its adhesive backing, and stick it to your wall. This option is great for printing family portraits, groups, corporate logos, or photos where you'd like to keep a particular background.
Prices*
24″ Tall $69!
36″ Tall $89!
48″ Tall $99!
72″ Tall $115!
96″ Tall $130!
* Plus Shipping & Handling, and tax for California residents
Please Read About File Requirements and Restrictions Below:
Pictures: All pictures must be provided in high-resolution digital format before WallCling is created. This means that you must scan photos into your computer or save digital camera pictures to your computer:
1 – If you have a professionally developed photo you want to use, it must be scanned at a resolution of 300ppi or higher. Ideally, the larger you want your WallCling to be, the higher the scanned resolution should be.
2 – If you use a digital camera for your photo, the camera must be a minimum of 3.1 megapixels for a print of decent quality. The higher the camera megapixel number, the sharper your print will be. Four or more megapixels is the most desirable.
All pictures/artworks need to conform to the following guidelines:
1 – Your image dimensions can be a maximum of 28″ L x 96″ H or 96″ L x 28″ H
2 – Your image dimensions should be at least 1/4 the actual size you want your WallCling to print
3 – Your image resolution should be 300 (ppi) pixels per inch
4 – Your image file format should be either jpg, jpeg, tiff, psd, pdf, ai, or eps
Please prepare your photograph/artwork and upload it to our site. We will then remove the unwanted background and clean up the edges in preparation for print. Some minor edge details may be lost depending upon the complexity of figure shape and details. We will send you a low resolution proof for your approval before we go to print. Once you give us the "Okay to Print," no alterations can be made and the order cannot be cancelled.
Optional Quote/Conversation/Dialogue/Name/Title Bubble: For an additional charge, a quote bubble can be created to give your figures a bit of whitty humor or a name and/or title can be placed with them. All text must be provided in its complete and final form before the WallCling is created. It is your responsibility to check text for typos and/or misspellings
Size
Price
Width x Height
Height x Width
x-small
$69
up to 28″ x 24″
up to 24″ x 28″
small
$89
up to 28″ x 36″
up to 36″ x 28″
medium
$99
up to 28″ x 48″
up to 48″ x 28″
large
$115
up to 28″ x 72″
up to 72″ x 28″
x-large
$130
up to 28″ x 96″
up to 96″ x 28″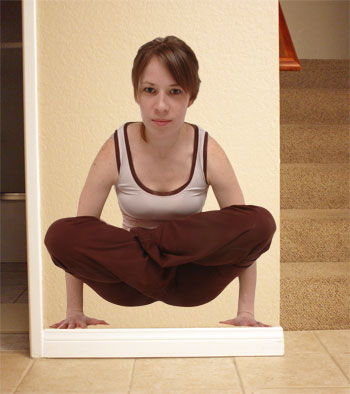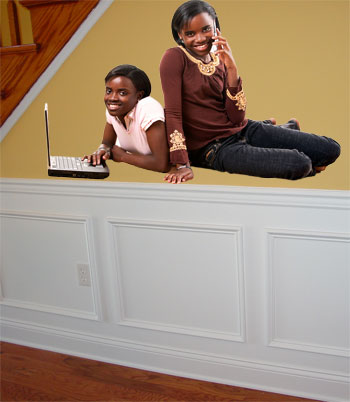 Wall Cling Catalog and Sample Clings Coming Soon…
Tel./Fax. 805-577-9651 | Toll Free 866-257-7009Call or Email Us if you have QuestionsEmail Us