As your design partner, we offer full print design packages to enhance the image of your company/organization. The process will begin with a telephone or in-person interview to discuss your preferences for colors, shapes, and themes. We'll ask you to provide us with your copy/text/content and/or any pictures you may want included. As soon as we receive your content, we design layouts, submit them to you for approval, prepare the files, and setup for printing. The final designs, including formats for print, web, email, and/or office use, will be delivered to you via email or downloadable link with original, embedded, and/or outlined fonts, and PMS numbers (in case you'd like to have your designs printed on your own in the future). Upon ordering one of the below packages, we handle the process from start to finish for you (including professional printing). You receive a proof before the final professional printing output. Please call to order today!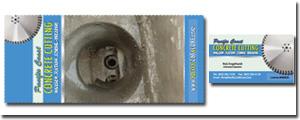 Business Package
The Business Package includes a layout for a business card based on your logo and 1,000 full-color, double-sided, printed business cards. It also includes a layout for a brochure and 1,000 full-color, double-sided, printed tri-fold brochures.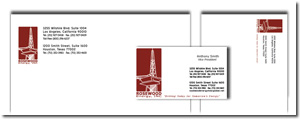 Stationery Package
The Stationery Package includes layouts for a business card, letterhead, and envelope based on your logo. You also get 1,000 full-color, double-sided, printed business cards, as well as 1,000 sheets of printed letterhead, and 500 printed envelopes.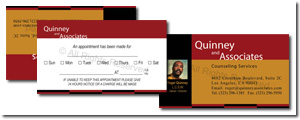 Client/Patient Communication Package
All of the essentials for your busy daily operations, including appointment cards, reminder cards, and thank you cards, are part of the Client/Patient Communication Package. Also includes 1,000 full-color prints of each card type (for a total of 3,000 printed cards).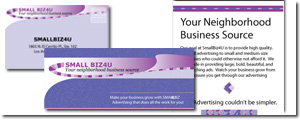 Promotional Package

For marketing, the Promotional Package is your best solution. We'll include layouts for a flyer, brochure, phone book advertisement, and postcard. You'll get 1,000 full-color prints of each: flyers, brochures, and postcards (for a total of 3,000 printed pieces).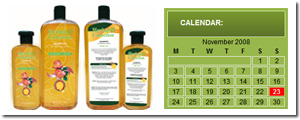 Custom Print Design
Don't see what you need? Remember, at Bezign Design, we can customize anything. Whether you need a water bottle wrap, poster, calendar, DVD label, or something else, our design team can help. Contact us about your custom design project today.
—————————————————————————————————————————————————————————————————————-
Some Restrictions/Details Regarding our Print Design Process:
Layout Revisions/Alterations: Based on your logo and/or design/color preferences, one custom design of each package element will be created for you. You will have the opportunity to approve the layout at each stage of development. A maximum of 3 revisions will be created. If more than three revisions are needed, additional revision fees may apply.
Pictures or Images: All pictures or images must be provided by client in print-ready format (.jpg, .jpeg, .tiff, .psd, .pdf, .eps, .ai), print-ready resolution (a minimum of 300 ppi or dpi), and suitable size for the intended project(s).
Copy or Text: All text must be provided in its complete and final form before designs are created. It is the client's responsibility to check text for typos and/or misspellings.
Proof: We will send you a low resolution proof for your approval before we go to print. Once you give us the "Okay to Print," no alterations can be made and the order cannot be cancelled.
Tel./Fax. 805-577-9651 | Toll Free 866-257-7009
Call or Email Us if you have Questions